My name is Ivan Ivec and I come from Croatia.
I'm a teacher of mathematics with a PhD degree in mathematics.
I'll present here my IQ tests and other activities. See home page.

My IQ tests are devoted to measuring IQ in the 120-190 range,
and that is not exact science. I do not claim that my tests measure
pure intelligence, or that my norms will give you a precise IQ score.
I even doubt that pure intelligence exists at all. Read more on my blog below.
But I do claim that I did my best in this investigation
and invite you to enjoy my tests, and not your own scores.

Grand Link Blog Link
Correcting IQ tests: daily
Updating the site: Saturdays
Answering questions: be patient
Please read carefully test taking information.

If you want to be informed about news on this site,
please send your confirmation to my e-mail address.
My IQ Tests (with number of testees in parentheses):
Premium class:
Numerus Delight (13)
Vercenthon (7+5)
in preparation: Numodyssey, Grandshaper
Basic class:
* Joint work with Theodosis Prousalis, Greece.
News:
5.1.2014.
Art section updated
5.3.2014.
Religion section updated
11.4.2014.
Some tests are free now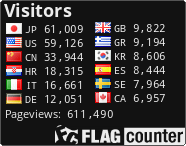 from January 2, 2013