My name is Ivan Ivec and I come from Croatia.
I'm a teacher of mathematics with a PhD degree in mathematics.
I'll present here my IQ tests and other activities. See home page.

My IQ tests are devoted to measuring IQ in the 120-190 range, and that
is not exact science. In 2015 I decided to postpone future development of
new IQ tests. Namely, IQ tests are somewhat subjective and
measure only some aspects of intelligence.
Please take my IQ tests with love, possibly with love for God.

Grand Link Blog Link
Correcting IQ tests: daily
Updating the site: Saturdays
Answering questions: be patient
Please read carefully test taking information.

If you want to be informed about news on this site,
please send your confirmation to my e-mail address.
My IQ Tests (with number of testees in parentheses):
Premium class:
Numodyssey (15+8)
Vercenthon (8+7)
Basic class:
* Joint work with Theodosis Prousalis, Greece.
News:
23.2.2015.
WIC 2016 started
24.2.2015.
Correlations with LS36
24.5.2015.
Numerus Light 2 is not free any more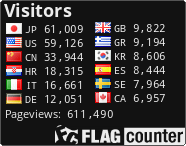 from January 2, 2013